Kristine Elezaj was always ready to be herself. Raised in the suburb of Westchester, NY by a close-knit Albanian-American family, Elezaj's interests and style never followed the beaten path. Though she gravitated toward music and dance, as a young girl, she had an ear for the classics and the soulful vocals of R&B legends like the late Aretha Franklin. She worked hard to hone her skills, but it wasn't until a performance at the famed Sugar Bar in NYC, that she got her big break from the legendary duo, Ashford & Simpson.The pair were so impressed with Elezaj's rendition of Franklin's "Respect" that not only did they join her on stage and sing backup vocals, but after the show Nick Ashford, expressed interest in mentoring the young singer.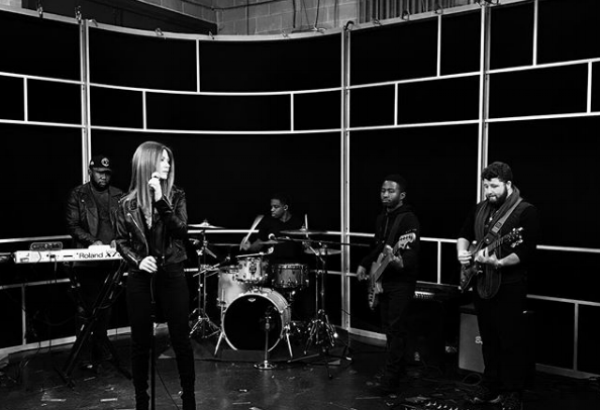 Currently, she is promoting her latest single "Over & Over", an expression of the dichotomous reality of feeling lost in a transcendental kind of of love.

The video for "Over & Over" was released on July 20th, 2018 and directed by Jose Omar Hernandez (Justin Bieber's "Purpose" and "The Movement").
Kristine has completed, one album, one EP, five new singles and six music videos. Billboard Magazine may have called her a cross between Britney Spears and Rihanna, but Elezaj finds a unique way to blend pop and soul, using powerful song lyrics that take ownership and even celebrate the vulnerability we expose every time we are asked to trust our instincts and be exactly who we are.
Elezaj was also recently featured in the TOP 20 of Macy's iHeart Radio Ringing Star Contest and boasts over 300k in collective streams from previous releases. Kristine Elezaj has no intentions of slowing down and plans to continue to release additional singles within the upcoming months.
"Love is one of my favorite topics to write about"